Be Happy, Help Others.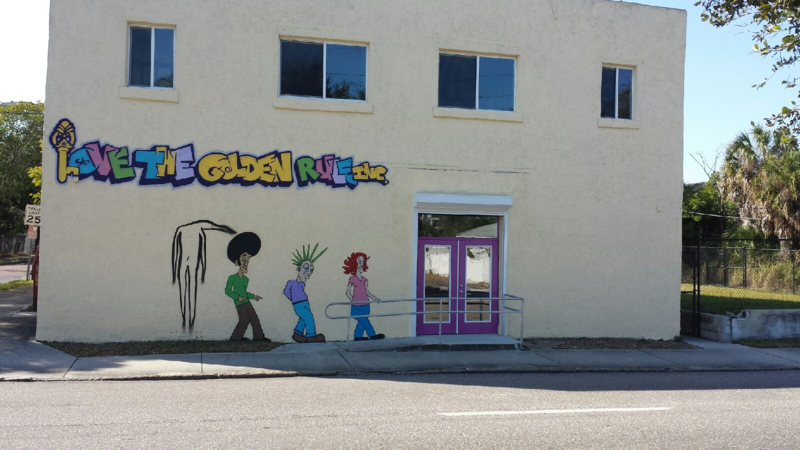 Hello friends and followers
We knew it would happen someday. After hiring artist to do graffiti on our walls someone decided to add their own piece of artwork. It's actually not bad and it's in step with our theme and the fact that we will treat anyone as they come into our door, no matter who they are or what they look like. What I'm asking is, that the person who did this to come forward and perhaps help us finish the project that was never completed. We have more we want to do on the building and if you're this talented and willing to work for free we would love to have you come and finish the project on the remaining walls of the building. Please feel free to stop by the office and let us know when you will be available.
Things are much brighter and the clinic now that we have our new glass doors. We do have a roll down door outside to give us protection at night time and that makes us all feel good. It is nice to be able to see outside as to what's going on but more importantly, we've had more people stopping in to ask us what we do here at Love the Golden Rule Inc. I have a young man working on my sign outside, we are just about to complete the plans. This new large sign on the side of the building will now express to everyone that we are a Primary Care Clinic, open to everyone. With additional education and training in HIV, and Hepatitis, is been very rewarding for me to experience the joy that people feel when they have been cured from Hepatitis C. And more importantly for me, having been one involved in the clinical trials that led to the development of one pill once a day treatment for HIV, I now have the opportunity to provide this prescriptions for patients see the incredible success of treating this virus without the side effects we had so many years ago.
I just attended a Primary Medical Conference last weekend, I spent over 40 hours in 4 days listening to lectures updating on obesity, congestive heart failure, diabetes, depression, and arthritis. I'm always grateful to have the chance to learn more and bring back up-to-date treatment to the patient's I'm so grateful to serve.
Next week I will be attending a conference in Boston, one that I've missed over the last few years. This conference is known as CROI. Conference on the study of retroviruses and opportunistic infections. Your application has to be approved by the committee to allow you to attend this conference, and I'm grateful that I was accepted. I plan to bring back even more innovative, uplifting treatments to continue to help those living with HIV and AIDS.
I look forward to telling you more about what I've learned in the next few weeks. As you go through your day just remember, Be Happy, Help Others. Each time you make this step you find that life will give you a great gift.
Dr. Bob